This week I returned to the English Mansion with My best friend Miss Suzanna Maxwell. We all know friends that play together, stay together and oh we definitely played.
Imprisoning Our slaves, tormenting and teasing Our way through them all until their begging and pleading satisfied Our sadistic ears. As always I won't reveal too many secrets as you will need to head to the English Mansion website and see for yourselves.
We of course looked devastatingly beautiful and like moths to a flame, none of them stood a chance.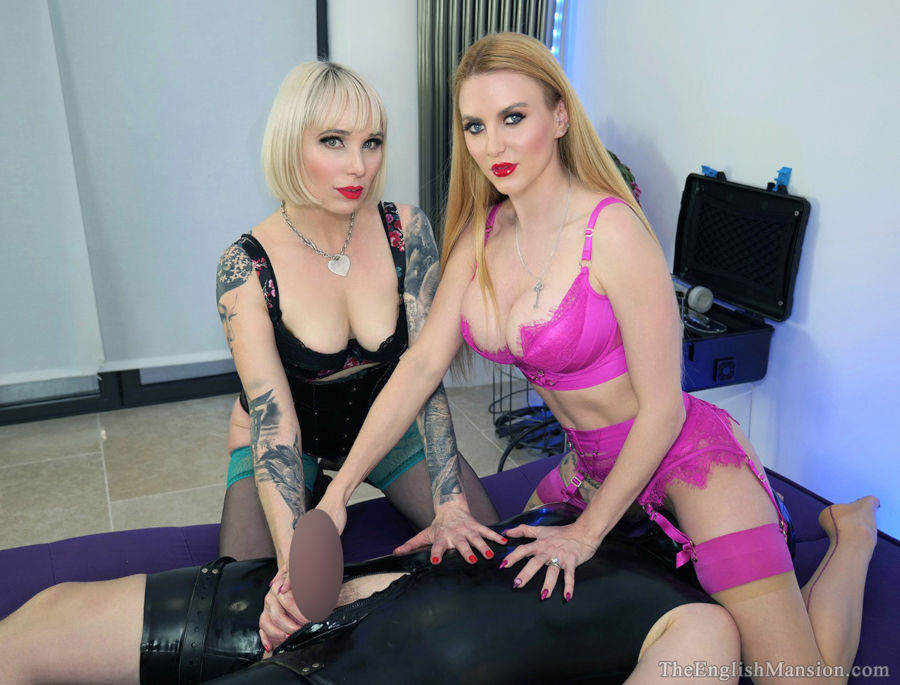 It's a testament to the warmth and professionalism of Mistress Sidonia and Dominant Dolly how at home I feel in Their company in such a short space of time. It's been a complete privilege being invited back so soon and visiting with Miss Suzanna was a dream come true.
After years of friendship it was truly special experiencing such an iconic moment with Her as part of Our Femdom journey. I genuinely can't wait to see where Our path takes Us next year or to step through the famous English Mansion gates once again.
Whatever happens I know it will be a perfectly kinky cocktail of seductive sadism that feeds My soul.
---
English Mansion Profile: Miss Ruby Marks
Mistress Sidonia on Twitter: @EnglishMansion
Dominant Dolly on Twitter: @DominantDolly
Tiffany Doll on Twitter: @TiffanyDollTS