I'm home after an utterly incredible trip to Scotland.
This trip epitomised what Femdom and Female Led Relationships mean to Me. I was served and submitted…

… to by My some of My longest serving submissives in incredible and deep ways. I filmed new sadistic clips with those I consider My friends as well as meeting some beautiful new Ladies and boys who I hope to meet again very soon.
Mistress Scarlet welcomed Me back in Glasgow for some F/f fun. Meeting bella with My sub girl alexia was definitely a day to remember (yes there's a clip or two!). Mistress Inka once again welcomed Me to use Maison De Debauch in Edinburgh and I always love seeing the corporal punishment focused boys and girls of Scotland…. All those naughty bottoms find their way to Me eventually it seems.
There were also a fair few latex fetishists at My feet this time which is always a shiny and succulent affair I enjoy. I was also extremely excited to be on My first fly-me-to-you of the year to see a new boy up in Inverness; utterly committed in his quest of true submission and devotion and it was the start of a lovely D/s relationship. He submitted to My cane and hairbrush and had a good hand spanking too….. well what else can he do when in front of a strict disciplinarian?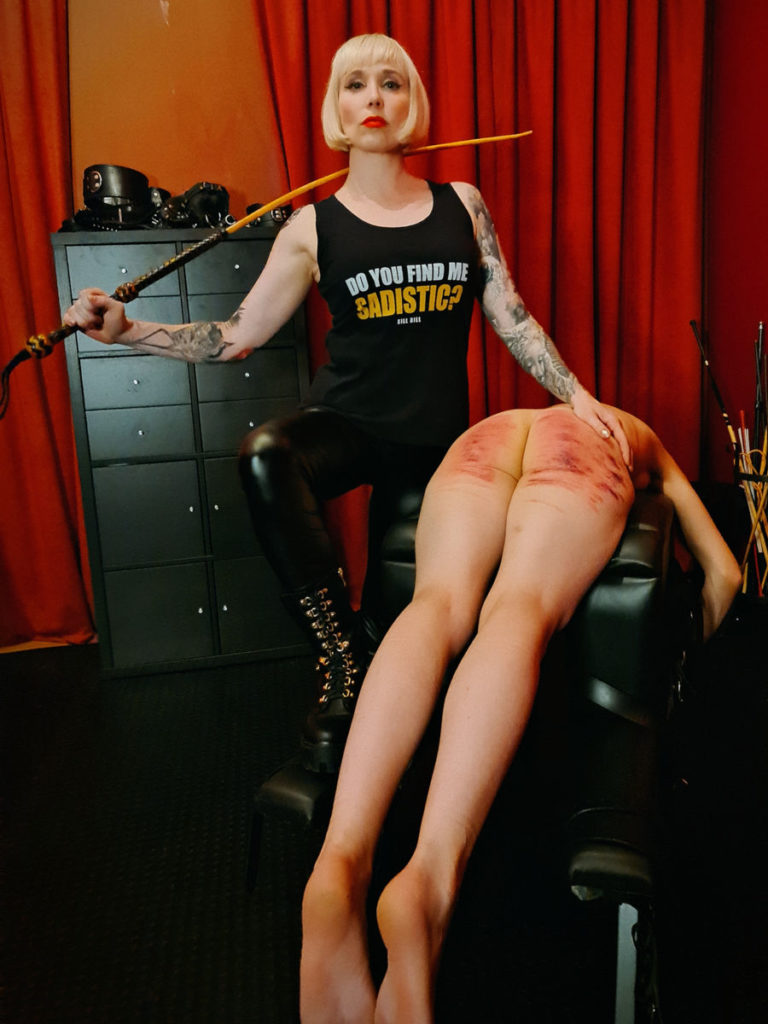 And of course there were oodles of delicious and sadistic hours where My cane met flesh and left its impression all in front of the camera. The clips coming your way are slatheringly good and full of all the things you love to watch Me do to My willing subjects.
I'm enthusiastically arranging the next trip up as we speak so hold on to your knickers and keep those bottoms fresh for My next visit please! Now please excuse Me as I do believe it's time to put My feet up for a well deserved massage….